Softly  they entwine us these faint memories of long ago...echos of  times gone by, and what a wonderful time it was, a  short History to date by world time, but this far flung  little  British Colony, New Zealand has a  fascinating and enchanting Historical record never the less......far too often old treasures are destroyed and lost to future generations forever......

I  have always been very interested in this countrys old memorabilia, History  etc.,and together with my brother Reg Blomfield, over the years  have taken the odd
photo here and there
,
  cameras have been very modest indeed, hence the poor  quality of some of the older photos to today's standard...... so come for a nostalgic trip down memory lane ....
my memories are of coalranges, chooks & cows down on the farm in the old days,......our Father sharemilking in and around the Bay of Plenty, Whakatane, Te Puke, Awakeri, Edgecumbe...of making iceblocks in a cup on the tank stand in the freezing winter......walking or cycling to school on rough gravel roads, the bicylcle with built up pedals, and the  many bleeding scrapped knees..ouch!

    Above is a photo of an old settlers cottage slumbering in dreamtime...Taumaranui New Zealand 2010, my friend Diane & I travelled 400kms for this special photograph....enjoy...

Photographic memories of NZ's Bygone Pioneer Days...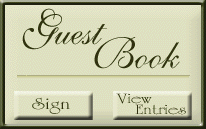 Thsi gorgeous sleepy old settlers cottage quietly settling and sliding into past... going going gone...Ashhurst NZ... lovely photo contributed by C.R.Blomfield Tokoroa.New Zealand 2010

The old nostalgic Karangahake Railway Station, WAIKINO NZ , now turned into an attractive tearooms, serving the train that runs from
Waikino to
Waihi
Station, and the many tourists.that come to see the relics of the old Gold  mining days of the adjacent  area ..photo c. H.G.Blomfield
Below some of the past captured before it disappears into natures melting pot!   , I call myself a 'keeper of the past' lol you should see my house.....

This site was last updated: 11 August, 2013
Please note all photographs copyright to H.G.Blomfield  and C.R. Blomfield 2011