NOSTALGIC  DAYS OF THE MIGHTY STEAM ENGINE....

....and look what came chugging & hissing clouds of steam into TOKOROA WAIKATO, one day last year 24/11/2012.....SURPRISE!

How many people missed this wonderful event, especially the children, maybe a once in a life time event...but no word or photos  in our local paper before or after this  wonderful visitor from out of NZ past history!..

This absolutely super gorgeous old steam train travelled from Auckland- Hamilton -to Kinlieth through the main street of Tokoroa, but alas for the local 14,500 residents of this South Waikato township....it was only known by word of mouth..nothing in our local paper whatsoever, luckily someone told me so off I scooted in my 2CV camera in hand..and waited with the lucky few who had heard this fabulous news via the grapevine.........

....so please enjoy these few photos I took of 'JESSICA', shining /polished bright by her proud crew.....as she chugged magnifiently into TOKOROA AND STOPPED!  a magnificent sight evoking memories of old, and the times I travelled from Palmerston North Railway station to various points in carriages pulled by these wonderful iron giants of a past era........

MAGNIFICENT OLD STEAM TRAIN-     'JESSICA', STEAMING INTO TOKOROA

WAIKATO NEW ZEALAND 24-11-2012.

KINDLY NOTE- ALL PHOTOS COPYRIGHT TO H.G.BLOMFIELD-Photographer here to add text.

STEAM TRAIN 'JESSICA' stationary at TOKOROA WAIKATO NEW ZEALAND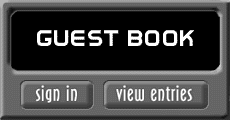 This page was last updated: August 21, 2013