THOSE LAZY, HAZY

SCHOOL DAYS...

Who doesn't remember the old school days, the navy gym frock which was put under the mattress at night to keep the pleats in, the old school satchel..it was gravel roads for our lot, first bikes with the pedals built up, and the many bloodied knees from coming a cropper and skidding in the loose gravel..In those days we had a healthy respect for our teachers, who didn't spare the stinging  strap for misdemeanours and as I recall spelling mistakes or not being able to tell the time....

below is a photo taken by  Reginald Blomfield of the old PONGAKAWA VALLEY SCHOOL -Te Puke NZ.....

.....as I was born in Pongakawa Valley, it is quite probable that I was a pupil of this very school..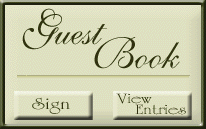 copyright Charles Reginald Blomfield 2010.

A quiet dignity -The old PONGAKAWA SCHOOL HOUSE Te Puke Nth Is., New Zealand.   2010

Below the old KURATAU SCHOOL now a Community Hall.