OF COUNTRY DAYS, COWS SHEDS, MOWN HAY, & THE OLD FARM COTTAGE......

This was an amazing old derelict farm house I spotted as my friend  Dianne & I drove  out of Taumaranui, so we stopped...as I took these photos a cheeky fantail flew into the house through  the open door, this place was surrounded by  a sea of hundreds of golden yellow  buttercups......some lovely farm sheds with ancient  tractor out the back.......H. G. Blomfield 2010

A colourful patchwork of time,  this  old garage/workshop Whakamaru New Zealand  copyright H.G.Blomfield 2010 ...

Here are some photos of old farm/town buildings etc.,,  spotted around the New Zealand countryside.... forgotten relics of a colonial past... rusty roofs, faded time worn timbers.. these were once homes etc., now they  quietly settle back  into the fabric of time.....enjoy going down memory lane......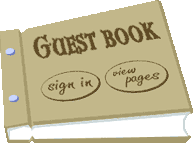 The rustic farm gates leading to RUBARB COTTAGE

copyright H. G. Blomfield 2010..

.2nd an old derilect farm villa plus the farm truck .TAIHAPE Nth Is NewZealand.

copyright C.R Blomfield 2010

.copyright H.G.Blomfield .2011